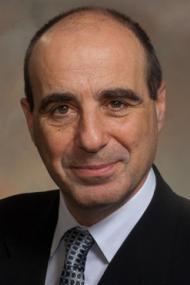 Dr. Bindman is Professor of Medicine, Health Policy, Epidemiology & Biostatistics, at the University of California, San Francisco (UCSF). He is Director of CAMRI and Director of UCSF's Primary Care Research Fellowship.
From 1995-2010, he served as the Chief of the Division of General Internal Medicine at UCSF's affiliated San Francisco General Hospital where he trained physicians and scholars to deliver and improve the care for some of the nation's most vulnerable patients. He has practiced and taught at San Francisco General Hospital for over 20 years.
Dr. Bindman has published more than 110 peer-reviewed scientific articles evaluating the impact of health policies on low-income patients' access to and quality of care. During 2009-2010, he was a Robert Wood Johnson Health Policy Fellow working with the US House of Representatives Energy and Commerce Committee, chaired by Congressman Henry Waxman. In that role Dr. Bindman actively participated in the policy process that resulted in federal health reform through the passage of the Patient Protection and Affordable Care Act of 2010.
**********************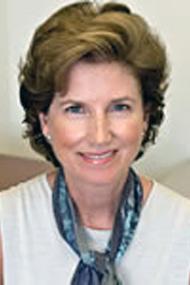 Dr. Hoffman is the Deputy Director of CAMRI and in that capacity oversees the Institute's operations. She also currently serves as adjunct faculty at the University of California, San Francisco (UCSF) School of Nursing where she lectures in health policy.
Dr. Hoffman brings years of health policy research experience to her role with CAMRI. She was the Senior Researcher for the Kaiser Commission on Medicaid and Uninsured (Washington, DC) for fifteen years. Prior to this, she held research positions with the Institute for Health and Aging (at UCSF) and the Physician Payment Review Commission (Washington, DC).
Dr. Hoffman has focused her own research on access to health care among the low-income population, those living with chronic health conditions, and racial and ethnic minorities; publishing in Health Affairs, JAMA, Medical Care Research and Review, and the Journal of Health Care for the Poor and Underserved, among other professional journals. Dr. Hoffman received a doctoral degree in health policy and management from the Johns Hopkins University School of Hygiene and Public Health and a master's degree in nursing from the University of Washington-Seattle.
********************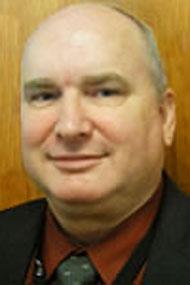 Denis Hulett is CAMRI's programmer/statistician. In this role, he collaborates with UC researchers who wish to use state Medi-Cal data. He is a Certified Advanced SAS programmer and trained statistician. He comes to CAMRI with a decade of experience and achievements in managing and accessing large public health databases and in applying statistical methods to answer research and evaluation questions. Between 2001 and 2011, Hulett worked on the evaluation of the state-administered family planning program (Family PACT). As part of the UCSF evaluation team, Hulett managed a group of statisticians and programmer/analysts in the analysis of administrative and survey data. Hulett has a MS in Psychology: Evaluation, Research and Measurement from Capella University and a BS in Psychology and Quantitative Methods from Sonoma State.
********************
Lena Libatique
Administrative Assistant and
CAMRI Website Administrator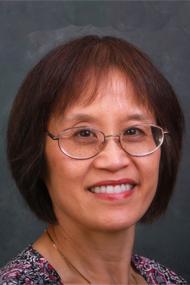 Lena Libatique is both an Analyst and a Project Assistant within the Philip R. Lee Institute for Health Policy Studies at UCSF. She joined the Institute in 1995 where her role continues to expand to meet the rapidly changing needs of the Institute and its research teams for technological support. Among other responsibilities, Ms. Libatique has experience in literature review, desktop publishing, editing, database development, and website design. She has worked with research teams in the fields of tobacco policy, children's health, global health, and now Medicaid policy.